If a family member is transitioning to home care, it can be a very stressful time for everyone involved. Planning ahead of time with a facility that is specialized in home care health in Memphis can help to make this process and easier one.
It is important to remind your loved one that this transition is a new process and things are going to be different than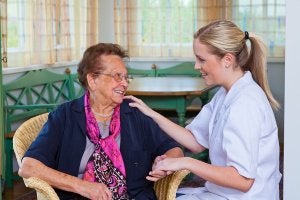 they may be used to. Planning any changes to the home should begin immediately. Also, hiring a home health aide early on will be beneficial to ensure that recovery for the patient will continue at home. Reach out to the rehab facility to understand what is needed at home for the recovery to occur quickly and safely. Lastly, recognize that it is okay to have help when caring for a loved one. Self-care is necessary for everyone to stay healthy. Allowing someone to help you care for your family member is the best way to help everyone's health.