Compassionate Care Services in Memphis, TN
At Caring Companions, we realize the need for high-quality, continuous care and assistance for our clients who are elderly and/or medically unable to care for themselves. We ensure that your loved one is able to retain as much dignity and independence as possible in a variety of circumstances, as we assist them in their day-to-day lives. Listed are some of our caregiver services, detailing the ways that Caring Companions can help you to care for your elderly and disabled loved ones.
Care at home or in a facility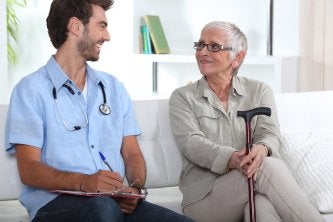 Much of what we do at Caring Companions is so that our elderly and disabled clients can live in their homes as long as possible with the assistance of one of our senior home care professionals. With that in mind, we also provide care in a variety of different types of assisted-living facilities. When our clients need nutritious meals, daily assistance, transportation to and from appointments and errands, and general support in every facet of life, we do our best to make them feel at home—even in a facility.
Memory care assistance
If your loved one is suffering from Alzheimer's or another type of dementia, it can be difficult for them to function normally and stay up to date with their day-to-day responsibilities. Caring Companions acts as an alternative to a memory care facility. Our home care professionals can help clients deal with their responsibilities, remember appointments, and accomplish the personal care duties that the client may no longer be able to handle on their own. Learn more here: Memory Care
End of life care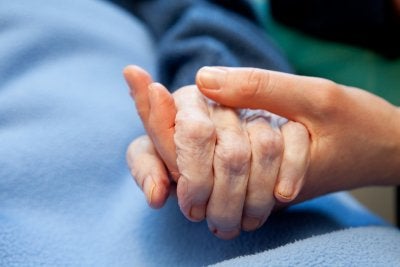 Although we do not provide medical care or hospice, Caring Companions can help make the end of our clients' lives more comfortable. In conjunction with a medical professional or hospice worker, we can ensure that your loved one receives the care they need leading up to their final days as we look after personal care duties and other in-home care services. Learn more here: End of Life Care
Respite and transition care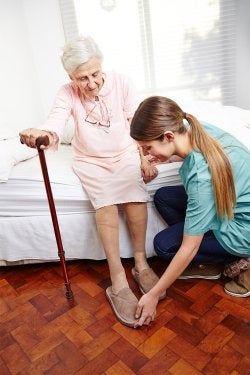 We also offer our services on a temporary basis. Sometimes, being thrust into the role of a caregiver can be difficult and confusing for the people who take care of our clients. Respite care involves one of our home care professionals stepping in and allowing family members a chance to learn from a professional, or to take some time away from their duties as caregivers. Learn more: Respite Care
Transition care is important for when a client is leaving a medical or rehab facility and needs assistance transitioning back into a home setting. Home care experts from Caring Companions can make the return more successful by offering a continuum of care between a medical facility and their home. Learn more: Transition Care
Care for clients of all ages and conditions
We offer care to elderly individuals and disabled clients of all ages, on a temporary or permanent basis. Some of the ways we can assist your loved one are by transporting them to appointments, executing basic cleaning tasks around the home, and helping them with personal care and hygiene. We do not provide medical care, but can work simultaneously with medical professionals to make our clients' lives easier and more comfortable.
For more information about the caregiving services in Memphis available from Caring Companions, contact our office today or call us (901) 259-5030.
Why Choose Us?
Privately Owned
Personalized Service
Compassionate, Trustworthy & Reliable
State Licensed, Bonded & Insured
Extensive Experience
Family Environment
Serving Families for Over 28 Years