Respite Care in Memphis
Can Support And Strengthen Your Ability To Be A Caregiver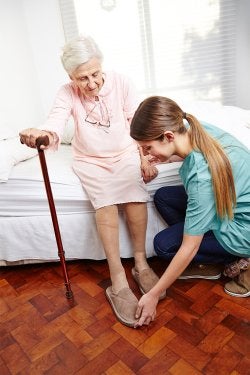 Unfortunately, stress among family caregivers is extremely common. Caregivers often try to do everything by themselves which eventually leaves them worn out and unable to fully attend to everything they are expected to do. Caregivers often get little time to themselves and few breaks. Every moment of their day is occupied in some kind of work. Some caregivers work full or part time in addition to their caregiving duties, and even their sleep time may be interrupted with the needs of the elderly or disabled person. We can provide respite care either on a on-call basis as you need it or a weekly scheduled time for family caregiver's to have some time to themselves as well as overnights to give family member a good night's sleep .
For a weekend get away or vacation, Caring Companions can provide 24/7 care for your loved ones in Memphis. We also provide caregivers when your loved one is in the hospital, rehab, assisted living or skilled care facility. Many times aging parents become confused when hospitalized causing them more anxiety becoming a higher fall risk and not eating or drinking enough. Caring Companions can provide care during these times to ensure one on one personal care and safety.
We can help by providing the following:
Companionship, meal-preparation and medicine reminders
Light housekeeping and laundry
Assistance with bathing, dressing, toileting, and incontinence care
Transportation
We understand and acknowledge the concerns you may have regarding home care services, and strive to deliver reliable assistance when you need it most. Our services are available 24 hours a day, 7 days a week for your convenience. To request more information about our respite care services, please contact us or call at (901) 259-5030.
Why Choose Us?
Privately Owned
Personalized Service
Compassionate, Trustworthy & Reliable
State Licensed, Bonded & Insured
Extensive Experience
Family Environment
Serving Families for Over 20 Years