Caring Companions Can Help You Recover Safely At Home in Memphis, TN
Transitioning Home Care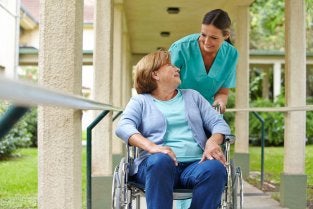 Our team at Caring Companions understand how difficult it is to transition from an medical extended stay to caring for your loved one at home. The time immediately after a hospital stay can be critical due to higher fall risks at home. Family members often take on the task of caring for a loved one after a hospital stay but can find they are untrained to meet the physical challenges of such care. That is where Caring Companions can meet your needs with caregivers who trained and experienced in helping your loved one make a successful and safe recovery at home with hospice home care.
Providing Transitioning Care
This specialized elderly care can ease your loved one's transition from a medical stay to the home.
Be sure to check out 5 Tips for Transition Care
We can help by providing the following in home care services:
Keeping your loved one safe by assisting with bathing,dressing, ambulating and toileting
Housekeeping, preparing nutritious meals,laundry and errands
Transportation for all outings including medical follow-up visits
Support and safety of your loved one providing peace and mind for family members
Caring Companions home nursing services in Memphis is available 24 hours a day and 7 days a week to give you peace of mind during your loved one's recovery. To schedule an inhome consultation please contact us or call us now at 901-259-5030.
Why Choose Us?
Privately Owned
Personalized Service
Compassionate, Trustworthy & Reliable
State Licensed, Bonded & Insured
Extensive Experience
Family Environment
Serving Families for Over 20 Years