Care In The Final Stages Of Life In Memphis, TN
End of Life Care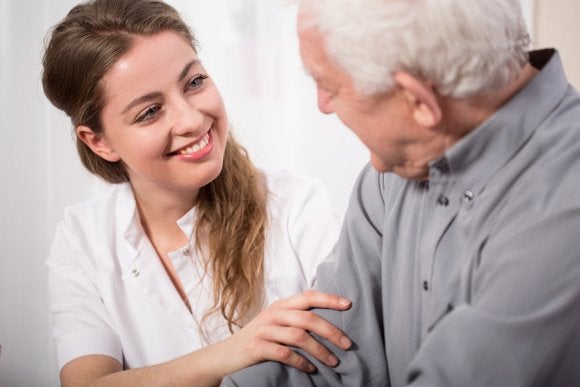 It can be overwhelming when a loved one's deteriorating medical condition, increased physical safety needs, and the 24-hour demands of final-stage care can often mean the primary caregiver will need additional in-home care. In most cases, the terminally ill family member prefers to remain at home with hospice care, in comfortable/familiar surroundings with family and loved ones nearby. Caring Companions has provided care serving Memphis for 28 years and can assist you with your home care. Caring Companions in Memphis can help you with elder care, dementia care, and hospice care.
Even with years of experience, caregivers often find the last stages of life very challenging. Simple acts of daily care are often combined with painful feelings of grief and complex end of life decisions. End-of-life and hospice caregiving requires support, available from a variety of sources such as in-home care services, home health care, respite care, hospice providers, and palliative care physicians.
Why End of Life Planning?
In these situations, planning ahead is important. Anticipating the demands of end of life caregiving can help ease the journey from care and grief towards acceptance and healing. Here are some things to consider during your journey:
Caring Companions can help make this process easier for you and your loved one. Our trained, trustworthy staff can provide care so that you can make the most of the precious time with your loved one. Contact us today at (901) 259-5030 for a free in-home care consultation.
Why Choose Us?
Privately Owned
Personalized Service
Compassionate, Trustworthy & Reliable
State Licensed, Bonded & Insured
Extensive Experience
Family Environment
Serving Families for Over 28 Years