Senior assisted living services are often utilized when a loved one is in declining health, but it's also a good idea to hire an in-home caregiver in Memphis when a loved one is discharged from the hospital after surgery. This is known as transitional care because the patient is transitioning from hospital care to assisted living care at home. An assisted living provider can help recovering patients with a wide range of post-operative challenges.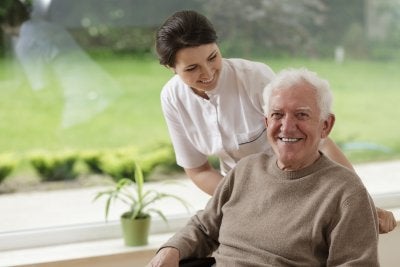 Medication Management
After an operation, there may be a number of different medications that a patient might need to take. Typically, post-operative patients take antibiotics and narcotic pain relievers, followed by over-the-counter pain relievers as healing progresses. Some patients might also need to take blood-thinners to reduce the risk of blood clots in addition to their normal medications. It can be a challenge to juggle all of these pills. An in-home caregiver providing transitional care can help patients manage medications by providing medication reminders. This prevents the possibility that a patient might accidentally skip a dose or take an extra dose.
Personal Hygiene
Some surgeries are minimally invasive and may only impose minor limitations on movement. Other operations require a large incision, which can significantly interfere with a patient's mobility and self-care abilities, particularly if the patient wasn't in good overall health before the surgery. A transitional care provider may be essential for the patient's hygiene. Caregivers can assist patients with bathing, dressing, grooming, and toileting, among other routine tasks.
Household Upkeep
For a healthy recovery from surgery, it's essential to follow the doctor's post-operative instructions carefully. Usually, these instructions will include limitations on heavy lifting, bending over, and any other strenuous activities. Housekeeping tasks will certainly be out of the question for recovering post-op patients. This is another major benefit of working with a transitional in-home care provider after surgery; all of these tasks can be taken care of by a professional.
Meal Preparation
Balanced nutrition plays a crucial role in the healing process, yet it's usually difficult for post-operative patients to prepare their own meals. Rather than relying on unhealthy take-out food or premade, frozen meals, patients can enjoy nutritious and delicious homemade meals prepared by an in-home caregiver.