Back surgery is a serious procedure that typically involves a lengthy recovery. You or your loved one may spend a period of time in an in-patient treatment facility before transitioning to care at home. Having a plan for recovery that includes a plan for an in-home caregiver in Memphis and the appropriate assisted living services before the surgery is essential, so you can avoid being forced into making rushed decisions at a stressful time. If back surgery is on your schedule, here are some ways to plan for your recovery.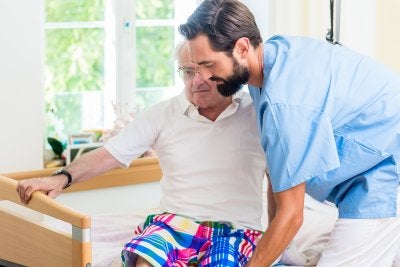 Get Recovery Supplies
After back surgery, it may be necessary to rely on medical devices, such as a walker, cane, toilet chair, and shower bars. Get these items before the procedure so they are set-up and ready to be used. The back surgeon will also provide prescriptions for pain medications and in some cases, antibiotics that can be filled before surgery. It is very important to stay on top of pain medication doses and refills, so that there is no risk of running out of the medications.
Make a Plan for Caregiving
Whether you or your loved one go straight home after surgery or spend time in a in-patient facility, it will be necessary to have in-home caregiving for an extended period of time. Decide how much care can be provided by family members, if any, and when you will need a home care aide to give assistance. Set up a schedule that includes the right mix of assisted living care provided by an in-home caregiver and care provided by loved ones.
Focus on Transition Care
The time in which patients leave the hospital and return home can be especially dangerous and demanding after back surgery. The risk of falling is high, and patients need assistance with everything from personal hygiene to transportation. Hiring a home care aide for transition care helps families feel confident that their loved ones always have the assistance they need during this crucial part of recovery.