Alzheimer's disease is one of the most common issues affecting seniors who require elderly care in Memphis. If your loved one has recently been diagnosed with Alzheimer's, it is essential to work with caregivers who specialize in dementia and memory care. Only an experienced team will be qualified to provide compassionate and effective support to individuals who suffer from dementia. Continue reading to learn more about Alzheimer's disease progression and the symptoms that you might notice in each stage.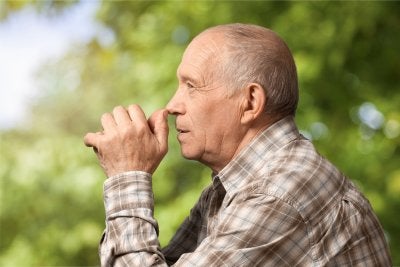 Early Stage
As an elderly care provider who cares for Alzheimer's patients will tell you, the early stages of Alzheimer's can vary. Alzheimer's disease usually begins with changes in a patient's behavior that are so minor that they may go unnoticed. The most common early symptom of Alzheimer's is loss of memory of recent events. Alzheimer's patients may initially struggle to recall something that happened the day or week before and may also have a hard time learning new information. Confusion is another common change during the early stage.
Middle Stage
An Alzheimer's caregiver cautions family members to watch for more marked changes during the middle stage of Alzheimer's. At this point, a patient will likely need help with their normal daily activities. An in-home caregiver may be employed to provide support with cooking, cleaning, dressing, and bathing. Alzheimer's patients generally become more forgetful as time goes on and may struggle to remember words or names. During this moderate stage, an Alzheimer's patient may also get frustrated or angry as they sense their loss of control.
Late Stage
During the late stages of Alzheimer's, a patient will likely need senior assisted living services or professional in-home care. An Alzheimer's patient may have a difficult time eating, swallowing, or controlling his or her bladder. Eventually, he or she may lose speech entirely, although a few words may still be uttered. Caretakers and the presence of family members are essential, as an Alzheimer's patient still very much recognizes signs of love and affection even as memory suffers.