When diagnosed with a limited life expectancy, patients, as well as their families, are left with decisions to make about end of life services. If you're considering hospice care near Memphis , it's vital to understand how this service can help patients and their families.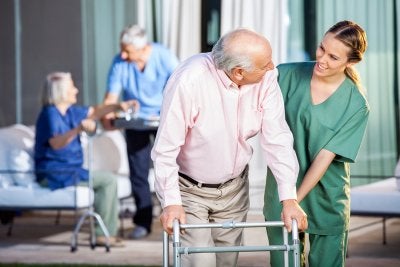 For Specialized Care
Hospice care providers are uniquely equipped with the knowledge and skills needed for helping terminally-ill people feel more comfortable and at ease during their final days. The support that these providers can lend can make the end of life process easier on both the patient and his family. When you and your loved one choose to benefit from hospice care, this prevents complications associated with overtreatment at this stage in the patient's life. Additionally, hospice providers can help patients and their families cope with the final stages of life.
For Personal Assistance
When a patient is considering hospice care, they may be worried about the help they will require in their final days. Opting for specialized end of life care can help patients and families enjoy more time together. Caring for a sick individual can be time-consuming and exhausting, as well as stressful. Hospice care providers can help by providing assistance with light housekeeping, laundry, food preparation, and personal hygiene. These services allow family members to take a break from their caretaker duties and spend more quality time with their loved ones during this emotional period.
For Quality Time
Making patients as comfortable as possible during the final stages of life can help them feel less fearful about the dying process and ease some of their stressful emotions. Hospice care providers are skilled at helping patients who are terminally ill, and can be prepared for situations that family members may not be prepared to handle. Hospice care enables families to enjoy more of their remaining time together by experiencing less stress and worry. When family members feel confident that their loved one received quality care in his last days, the grieving process can be less painful and confusing, making the transition easier for all involved.