If you're considering hospice care in Memphis for your loved one, it's important that you have a good idea of which senior care services each hospice can provide. Hospice care often provides in-home attention for elders so that your loved one can remain in the comfort of his own home while receiving health care. Here is a simple guide to understanding the home health care services provided by in-home hospice care.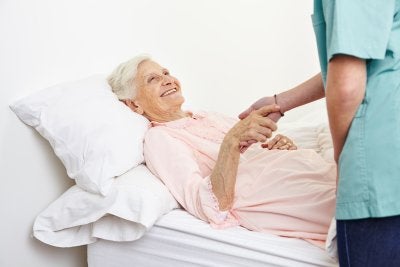 Respite Care
If you are the primary in-home caregiver for an elderly relative, you may occasionally need a break from providing round the clock elderly care. A home health agency can provide you with respite care services that allow you to take a vacation from elder care while a qualified, experienced home health aide provides your loved one with at home nursing care. You can schedule respite care on a regular weekly or monthly basis, or you can seek respite care services on an on-call basis.
Dementia and Alzheimer's Care
Dementia and Alzheimer's disease both cause progressively worsening symptoms, including memory loss and cognitive impairment. If your loved one has been diagnosed with either condition, he may eventually need home health care and senior assisted living services. Your loved one may not be able to bathe, dress, or feed himself, and may have difficulty with mobility and remembering to take medication. If your loved one isn't quite ready to move into a nursing home but can't manage to care for himself, you should contact a hospice care service. A private duty nurse or home health aide can provide medication management services, personal care services, meal preparation, transportation, housekeeping services, and memory care.
End of Life Care
One of the most difficult decisions to make is determining whether a loved one needs end of life care. A home health agency can schedule regular visits from a home health aide with experience in end of life caretaking. Your in home caregiver can provide terminally ill hospice care, ensuring that your loved one receives the professional and compassionate care he needs while remaining in his own home.