How to Care for Your Aging Parents
As your parents age, you will be faced with making the difficult decision as to whether or not they need senior assisted living services near Memphis . Caring for elders can be complicated and time-consuming, particularly if you don't have experience as a home health aide. Here are some helpful tips for providing in-home care for your aging parents.
Have an Honest Conversation with Your Parents
The first step in developing an in-home care plan for your parents is to have an honest conversation with them about your intentions. If necessary, you can enlist the services of a doctor, counselor, or other professional to help you have this conversation. During this conversation, you should voice your concerns about your parents' safety, and discuss the possibility of hiring an in-home caregiver. It's important to give your parents time to discuss their feelings. You should listen carefully and respond sympathetically to their thoughts.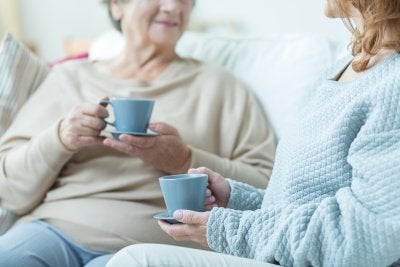 Determine the Level of Elder Care That is Needed
Next, you must determine the level of elder care that your parents need. If they are capable of living independently, but require some assistance with daily tasks, you can hire an in-home caregiver. If your parents have medical issues that require monitoring, they might need at-home nursing care from a private duty nurse. If they are at risk of dementia or are already exhibiting early warning signs of the disease, they will need specialized dementia home care. Once you know what senior assisted living services they require, you can begin talking to home health care companies.
Evaluate Your In-Home Care Options
It is important to find a reputable home health agency that can provide the homecare assistance that your parents need. When evaluating different home health care companies, you must determine if they are qualified to provide the caregiver and assisted living services that are necessary to keep your parents happy and healthy. If your parents require home health care services like medication or medical equipment monitoring, you will need to find a caregiver agency that employs private duty nurses.