A hip fracture can be a painful and debilitating injury that requires a lengthy recovery. Generally, people can benefit from having an in-home caregiver to assist during their recoveries, when their mobility may be limited. Here is a look at what you can expect while you recover from a hip fracture and how in-home care in Memphis may be helpful.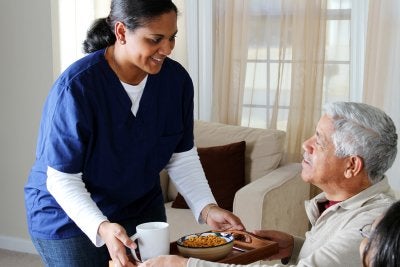 Rehabilitation
After surgery to repair your hip fracture , you will undergo physical therapy during rehab in the hospital where you had your surgery or in a rehab facility. This physical therapy is designed to help you regain some basic mobility and begin to rebuild the muscles that will support your repaired hip. Usually, you will not be allowed to return home until you can confidently go up and down the stairs. You may be surprised how quickly you are out of bed and moving around, but this is actually an important part of your recovery. In most cases, patients can avoid complications associated with hip fracture surgery by walking as soon as possible.
Transition Care
When you return home from surgery, there are still many activities you won't be able to do on your own. During this time, transition care provided by an in-home caregiver can be helpful, especially if your loved ones must work during the day. An in-home caregiver can help with everything from personal hygiene needs to cooking and light housework. A transitional caregiver can also be present to help you stick to the recovery plan recommended by your surgeon, including getting up and walking around at regular intervals. You won't be able to sit for longer than 45 minutes without getting up and moving. A physical therapist may also come and visit you in your home during this time.
Return to Normal Activities
The rate at which patients can return to their normal activities varies. If you work an office job, you may return to work within six to eight weeks of surgery. You may not be able to return to physically demanding activities until three to six months after your procedure. Your surgeon will carefully monitor your recovery and advise you when you can resume your activities.